I have chronic low-grade depression (dysthymia, a word I will never be able to spell without looking it up) with some episodes of major depression. I also have a son with Asperger's/Autism and a complicated marriage. So I'm in a lot of therapy now and have been for the past few years. Couples, individual, parent therapy to help my son, plus, as an extra bonus these past 8 months, physical therapy and gait retraining for a stubborn running injury. Upside: I can put therapists, and being in therapy, in all of my stories! As I know a lot about it now. Downside: it takes up a lot of time and I'd rather be writing (or showering). In couples therapy recently, I began doodling to calm me down, as couples counseling is as relaxing as someone looking into your eyes, and holding your hand, and pulling off your fingernails one by one, but also because I like doodling. Here's me, on a relatively okay day, making a neat orderly picture while I talked with my husband and therapist.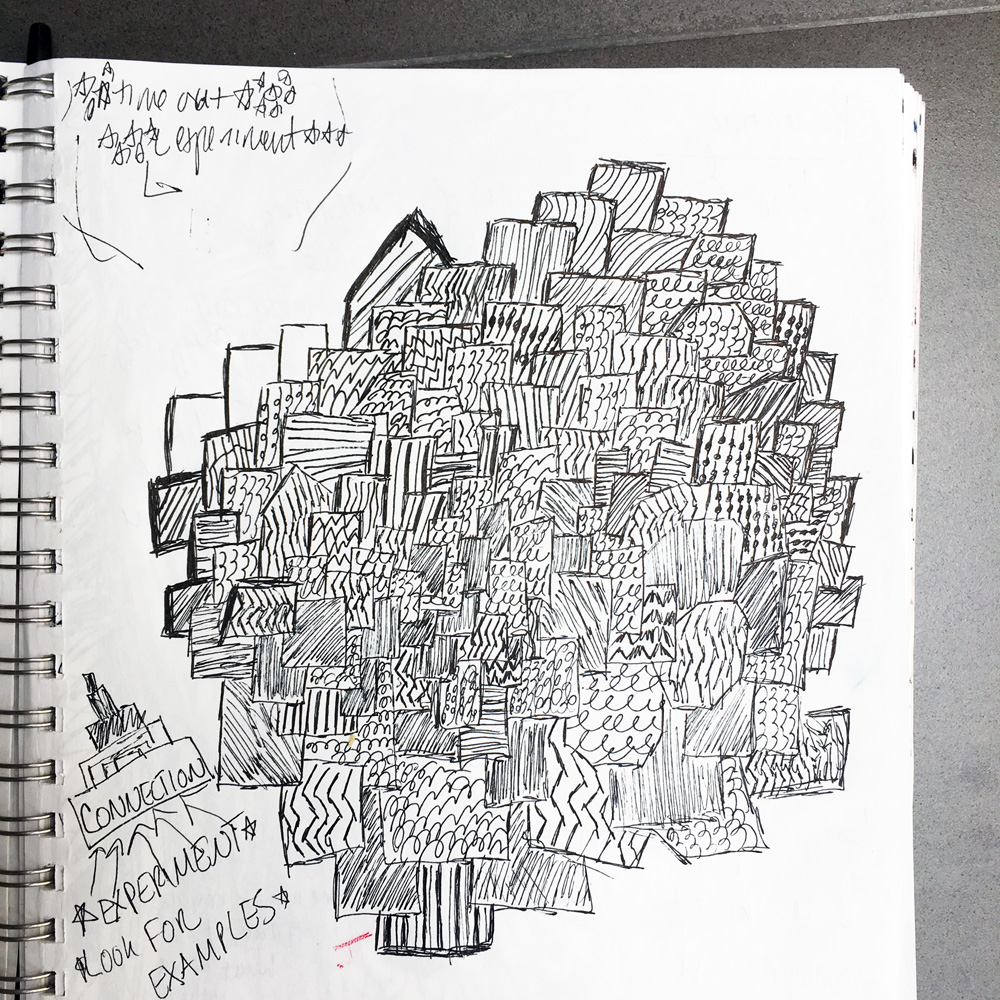 Then I had a bad week. My depression flared up. Here's me at couples counseling, 2 weeks later, when I was stuck in one of those low points.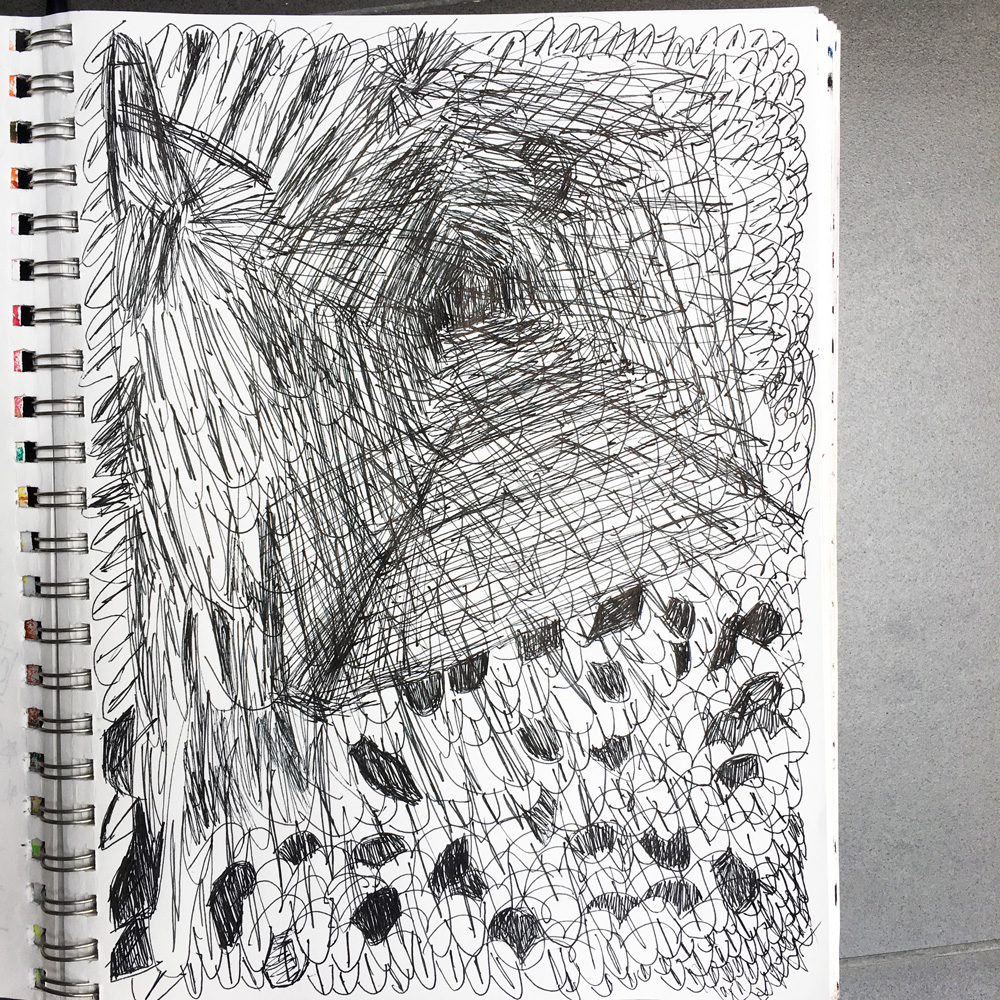 These two drawings are comforting to me for several reasons. I've often written through, and about, my depression, but I hadn't drawn through it before. It's nice to know that something as invisible as functional depression (well, invisible to other people at least) can come out in a sketch. Visual proof, perhaps. Also, I see these two drawings as a reminder that at some point my mood will inevitably improve. I was once able to draw neat boxes; then I was unable to draw neat boxes for a while; but now, at this moment, I am able to draw neat boxes again. The second drawing allows me to see my depressed self at a distance as well, which I find fascinating (I tried taking a photo of myself in a very depressed state once, because I wanted to see what I looked like. I guess I'm glad I did that, in case I have to describe someone who looks unbearably sad, but it's a hard photo to look at. This drawing is easier for me to stomach). I see in that second sketch someone–okay, I see me–trying very hard to bring some kind of recognizable order to the chaos that was my mind at that moment. I appreciate and admire that some part of my mind was trying very hard to draw some recognizable shapes, even if the depressed part of my mind immediately went in afterwards and began to scribble methodically all over those shapes. (That is actually a great summary of conversations between my non-depressed and depressed parts of myself: the little non-depressed part of my mind trying to stay hopeful while the depressed part of my mind easily overwhelms it by releasing a vitriolic storm). 
And then, in the upper middle of the drawing, I swear I drew a portal for myself. Not consciously but I can't help seeing it there now. I've been obsessed in my writing about portals for so long, and I love that some part of my mind was trying to create one for me, a dark tunnel out of the mess of myself through which I could go.