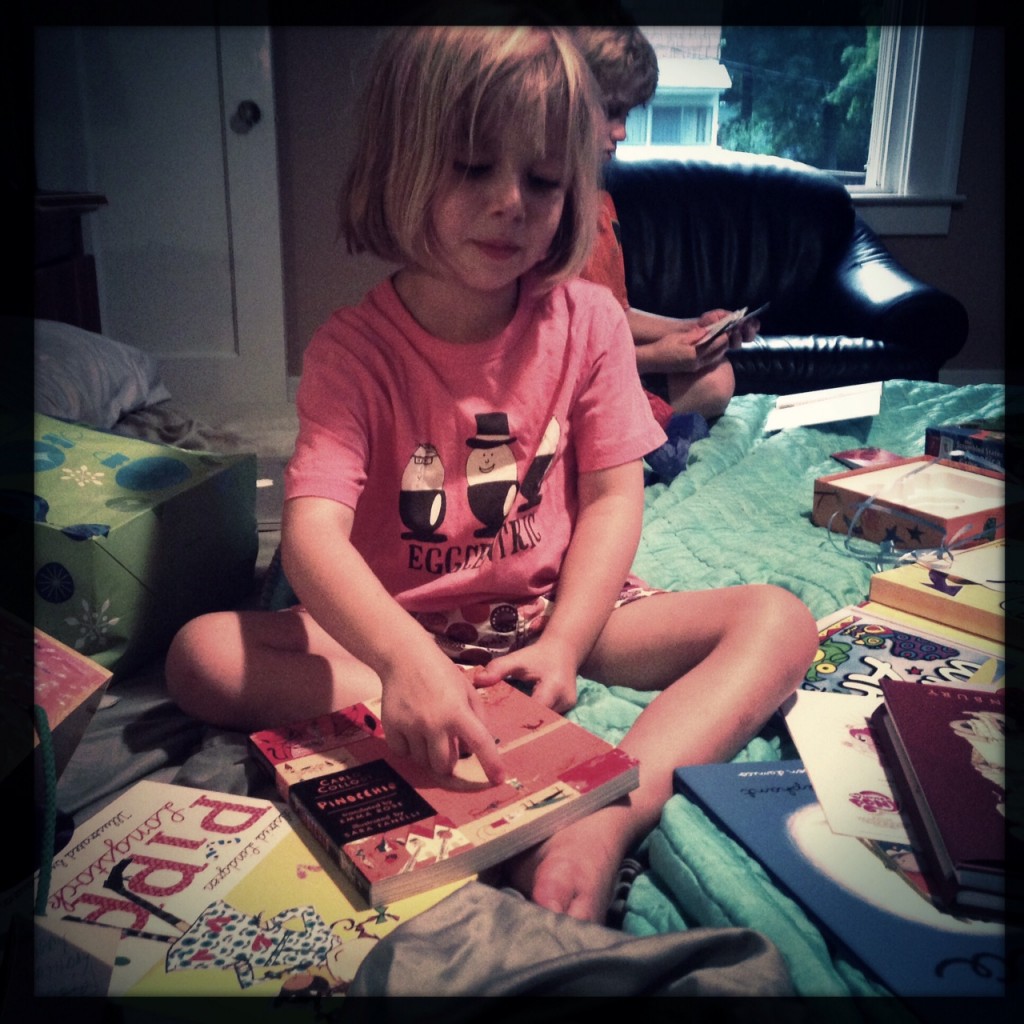 It was Stella's 5th birthday recently so I got her way too many books, mainly longer chapter books, the kind that she'll want (I hope) to keep on her shelf until she's very old. The birthday list:
Realizing Treasure Island still should not be read to a 5 year old, and Stella is not into a Small History of the World, I also decided to get her, post-birthday, a few more books:
the 5 book set of color illustrated Little House on the Prairie Books: how could you go wrong? The only downside is the books are heavy (because the paper is coated and thick) – but we brought one on vacation anyway.
a color version of Charlotte's Web: I love that publishers are going back and tastefully adding color to children's classics. Stella and I read this book together over the past few weeks and it was a great reading experience for us both. I was worried of course whether Stella was ready to have a beloved character die, so I kept preparing her for it as we neared the end. She was totally fine while I was the one crying–it is sad, even if you're ready for it! 
Here are some other books that Stella (now 5) and I have loved reading together lately.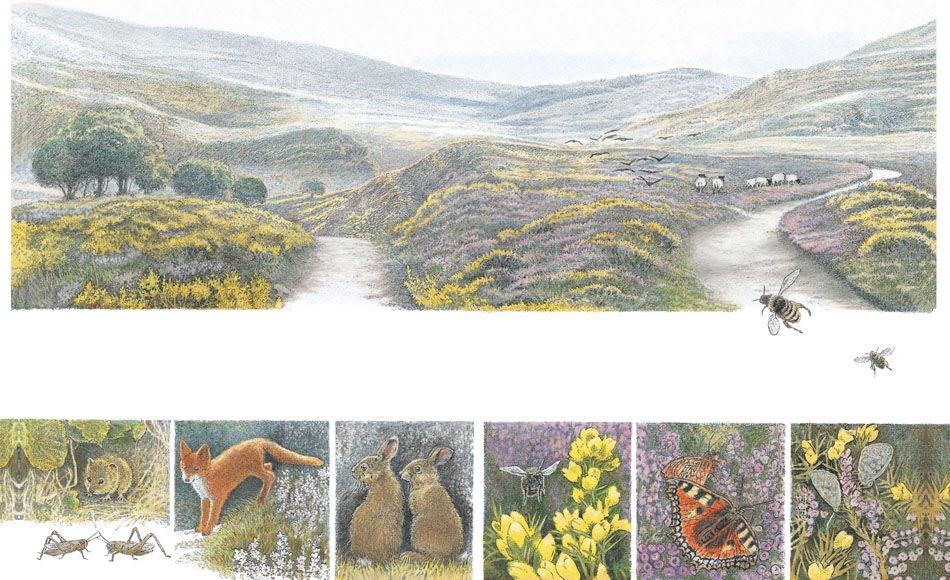 Books I'm considering whether to read with Stella soon
Ella, Enchanted: I'm on the fence about this one. I love this book and I know, all common sense says to wait a few more years. But Stella loves fairy tales and Ella is such a strong character (and I love this book!). If only it had a few pictures….
The Penderwicks: I read this awhile ago and found it enjoyable. Since there are some small children, I'm thinking it would hold Stella's interest. But maybe next year.
Books I probably should read to Stella but am dragging my feet
Anything with talking animals. Wind and the Willows, the Rats of Nihm, the Mouse and the Motorcycle, Catwings (even if it's by Ursula LeGuin!), Beatrix Potter (thankfully Harold loves Beatrice Potter). I have a totally irrational aversion to animals who talk. Hobbits are fine, and okay so is the original Winnie the Pooh, but all the other talking creatures of the forest? Can't do it.  I don't quite understand it myself.