(Side note: I have a new story, "Two Moons," out in the December issue of The Sun. This is the second part of a 3 part novella about a mom who is struggling to parent her difficult son.) 
So first let's talk about tooth pain. For the last 8 weeks I've been struggling with mild to extreme pain on the upper left side of my mouth. When it was the worst, especially when I was off Advil and trying to monitor the pain, the pain in my teeth was all I could think about. So I free wrote about my tooth and all the trips a good deal. The pain was most intense after the first root canal and crown on a separate tooth, but before the redo of the first root canal (with a second root canal on another tooth yet to come), and I told myself, well, lucky you, here is an opportunity to write about very intense pain and the fear that comes with it–that this pain might be permanent, as I know it is for some people. That this is your new normal. That the source of the pain might never be found. The possibility that the pain is all in your head (is it still pain then, if one is imagining it?). And how the act of trying to describe pain to someone who is not feeling your pain is nearly impossible. How does one put pain into words? Must it always be through metaphor? I haven't gone back to look at all that writing yet–it will either probably be very interesting or very awful–but I'm hoping it might fit in somewhere in this massive mess of a creative non-fiction project about depression that I'm hoping to work on in the upcoming year. It was fascinating, for me at least, to compare depressive mental pain with extreme tooth pain: is one preferable, or more bearable, over the other? What kind of pain would you choose, if given a choice?  
Around the time I became obsessed with the pain in my teeth, I also became obsessed with Shirley Jackson. I like to think that these two events are somehow related. Shirley Jackson: A Rather Haunted Life, the new biography about Jackson by Ruth Franklin, which I recently finished, is fabulous. I feel like all women writers, especially married women writers, should read it. I loved watching Jackson develop as a writer as her life unfolded, and I loved watching her work through her failures and her year of writer's block, when she was unable to write anything. And seeing how she juggled her family, her work in her house, and her writing. And seeing editors refusing to publish a book of her short stories even back then, even by Shirley Jackson, because books of short stories didn't sell as well as novels (is it comforting, that this was still happening so many decades ago, or is it just sad?). The portrayal of Jackson's somewhat disappointing marriage to Stanley Hyman was fascinating and honest. Franklin did an excellent job suggesting how tensions and anxieties in Jackson's life, especially with Jackson's mother and Jackson's husband, were reflected in her writing. Hyman and Jackson's love was intense, especially at the beginning of their relationship, but things quickly turned complicated, as Hyman wanted an open relationship, while Jackson didn't. There was a jaw dropping section early on in the book where it seems like Jackson is suggesting that Hyman raped her (marital rape is a tricky business, especially back then, I imagine). This quote is from Jackson's diary: "If it's sex I can't do anything about it," the entry reads in part. "He forced me God help me and for so long I didn't dare say anything and only get out of it when I could and now I'm so afraid to have him touch me." This incident happened early on in their marriage. They would stay married for 25 years, up until Jackson's death, though there was the suggestion that she was about to leave Hyman right before she died. I think at times, even later in the marriage, Hyman and Jackson still loved each other–perhaps I think this more than Franklin, Jackson's biographer, does–but their love just didn't look like the typical narrative. I loved so much about Jackson by the end of this book. How she struggled with fear and anxieties (she dropped out of college at one point after having some kind of breakdown–Jackson was probably suicidal then, and later in life she was agoraphobic)–but how perhaps that all allowed her to write the material that she did. I love this quote. 
"but i have always loved (and there is the opposition: love) to use fear, to take it and comprehend it and make it work and consolidate a situation where i was afraid and take it whole and work from there. so there goes castle. i can not and will not work from within the situation; i must take it as given. . . . i delight in what i fear. then castle is not about two women murdering a man. it is about my being afraid and afraid to say so, so much afraid that a name in a book can turn me inside out."
I loved how she was a mom, and a housewife, and she wouldn't have been able to write what she did if she had been something else. She had such crazy dreams at night. She believed in ghosts. She loved her kids a lot. She had hoped her marriage would be different and that, after marrying, she would never be lonely again. Anyway, the book is well worth a read. The only danger is it will probably make you want to read every single piece of Jackson's writing, as I am now planning to do.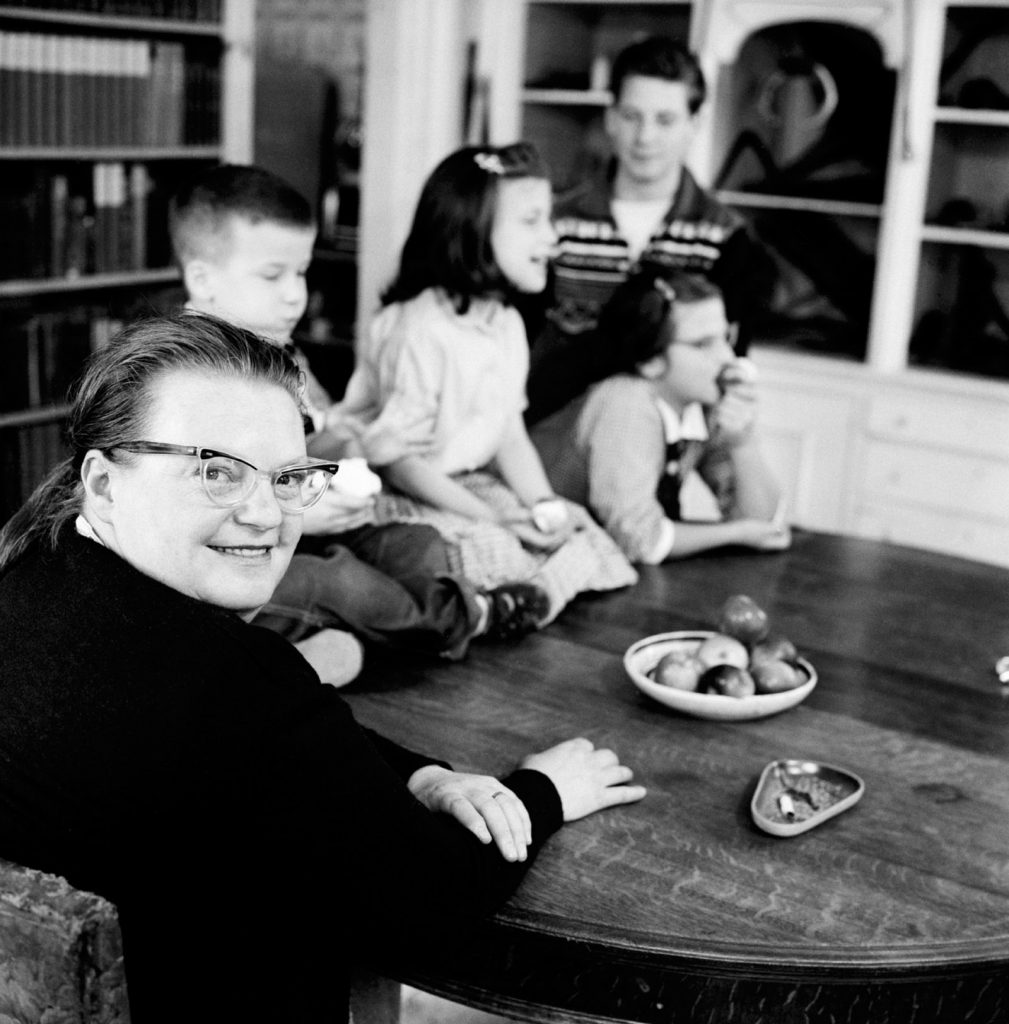 Reading list for holiday break: yes, most of these are Shirley Jackson novels. The Haunting of Hill House (Shirley Jackson); The Throwback Special (a book by a male writer, Chris Bachelder, about men and sports – not my usual thing, but that's why I love this book club I'm in, so I get to read books I wouldn't otherwise pick up); We Have Always Lived in the Castle (Shirley Jackson); The Lottery collection of short stories (Shirley Jackson); The Sundial (I didn't know of this Shirley Jackson novel until I read her bio–it's about a family who holes up in their home, believing the world is ending. It's unclear at the end if the world is about to end, or if it's just in their heads. I love that idea). I do want to read Jackson's more domestic humor books (Raising Demons, and Life Among the Savages–Ruth Franklin in the Jackson bio suggested these books are the precursors to mommy blogs). But I think that might need to wait until January.