This week I have an essay up on Motherwell, a new online magazine with some really interesting, thoughtful writing about parenting. My essay came out of a challenge I gave myself a few months ago, to try and write a few non-fiction pieces. I've written a lot about parenthood in my stories and I was curious what writing non-fiction about the same topics would feel like (the other essay that came out of this experiment was up on Brain, Child a while back). It was more difficult than I thought, to have to stick to reality, and I was reminded many times in the process why I love fiction so much. Sometimes, for me anyway, to really get at the truth of what happened, it seems best/natural/easiest to make things up (or at least alter the details).
(Tangent: I think that's Werner Herzog's approach to documentaries, where he is searching for the "ecstatic truth," "wherein literal accuracy cedes its ground to emotional accuracy, a subjective realm entered through manipulation and fabrication." (quote from Tom Bissell's great essay on Herzog "The Secret Mainstream.") So Herzog doesn't mind having his interview subjects rehearse the answer to a question first. He's not against giving them an idea for a dream they never had, or a habit they don't possess, if it gets at some greater truth that may not have been accessible by sticking strictly to the facts). 
That said, I'm still interesting in exploring non-fiction, but maybe playing with form by trying a "hermit crab essay"–a form I didn't know existed until I came across this great essay about it. (From the essay: "Hermit crab essays adopt already existing forms as the container for the writing at hand, such as the essay in the form of a "to-do" list, or a field guide, or a recipe.") Or else I might continue to explore speculative non-fiction, a term I believe I made up, where it's still about your life, only with speculative elements included. 
My essay on Motherwell is about quite a few things, including learning how to accept who my son actually is, as well as what happened when we gave him a camera a few years back. To compliment the essay, I wanted to post a few of my favorite pictures that he's taken. I'm fascinated by kids' photographs: it's like getting into their brain and looking out at their world through their eyes. Because my son has mild autism, and communication isn't always easy, I feel especially lucky to have these glimpses into how he sees the world. 
These are two of my favorite extended-family photographs. I love the expressions on everyone's faces, and how honestly everyone is captured.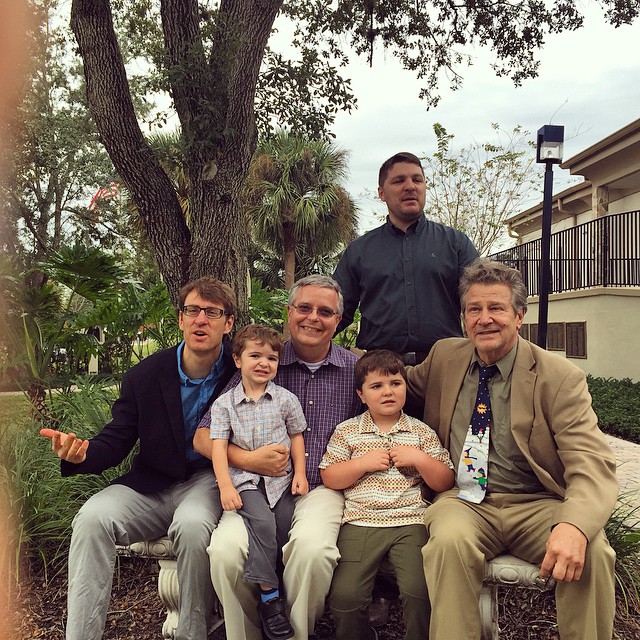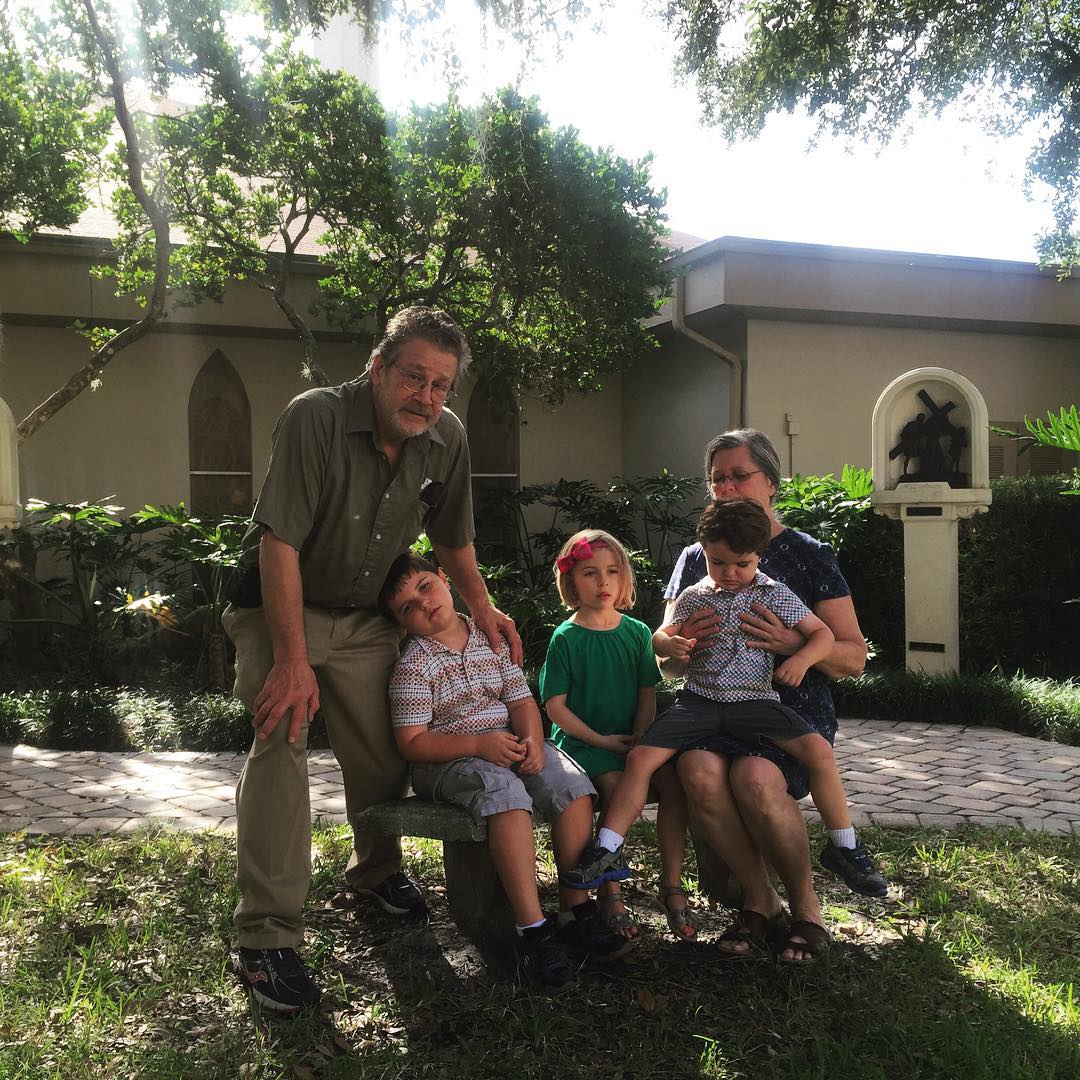 These were from The Holy Land Experience's Christmas display in Orlando. It was a surreal place for me, and I think Jasper captured that surrealness. I am fascinated by his sister Stella's expression in the photo with the (fake) horses.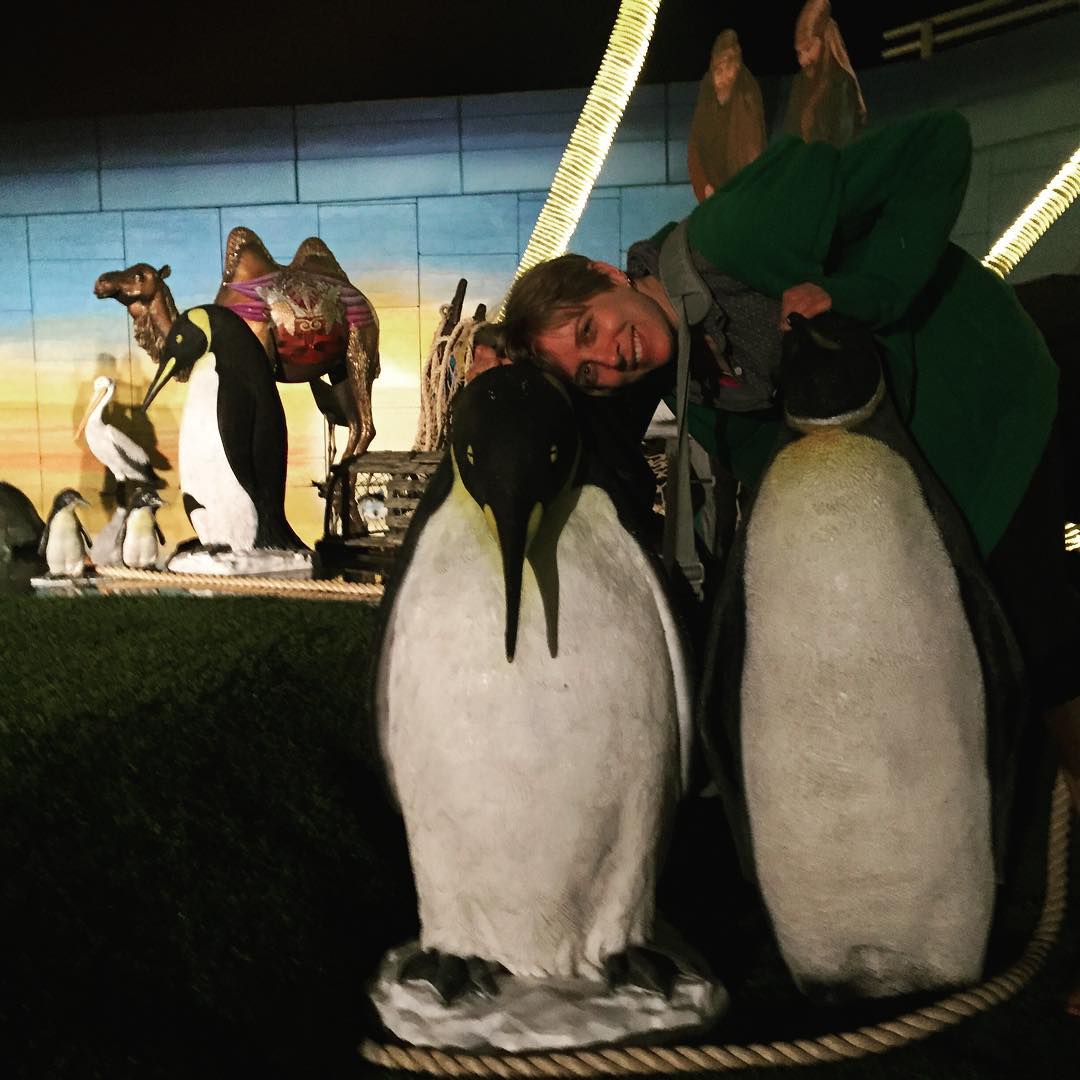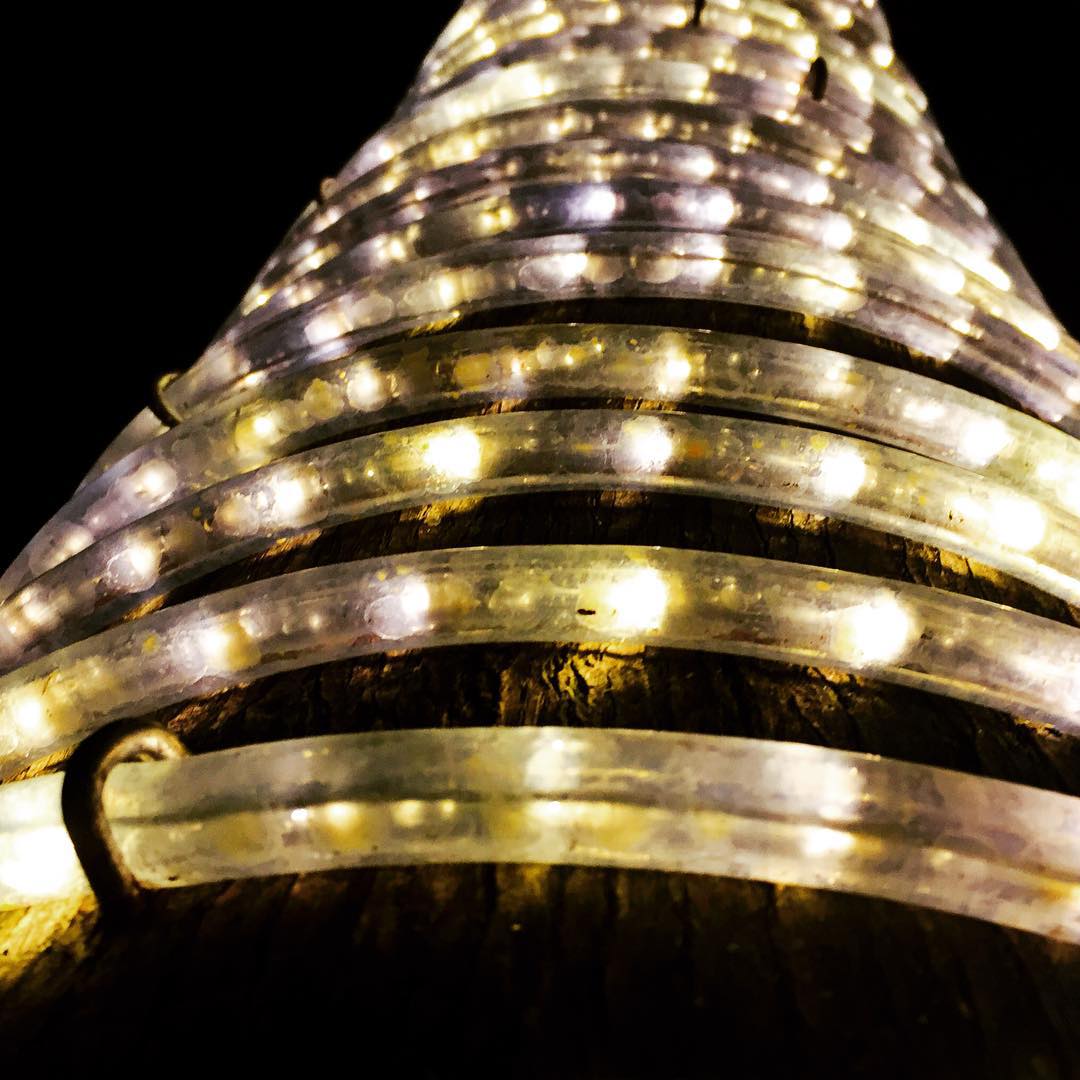 Some self portraits….I have wondered, what does it mean when a child obscures his face like that in a portrait of himself?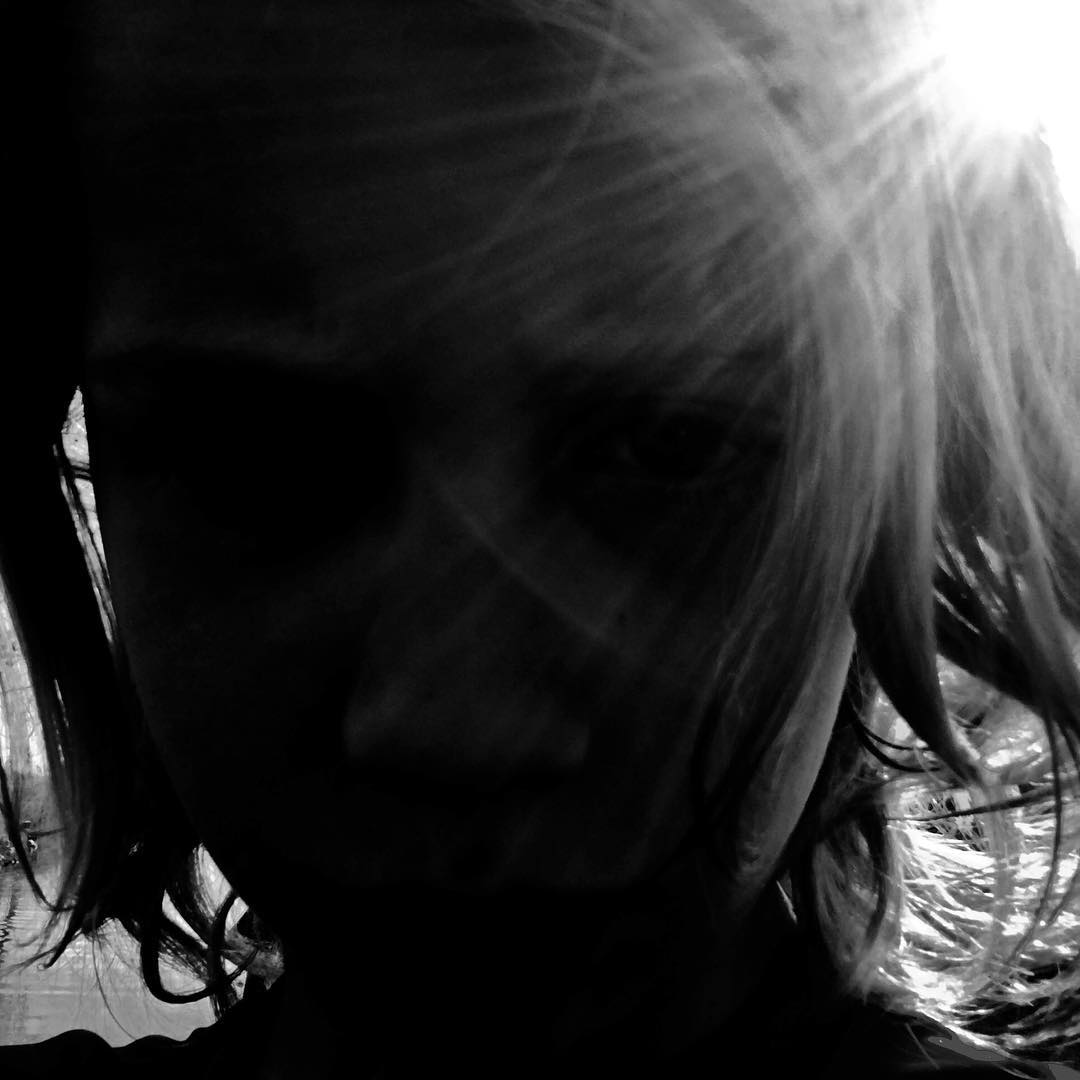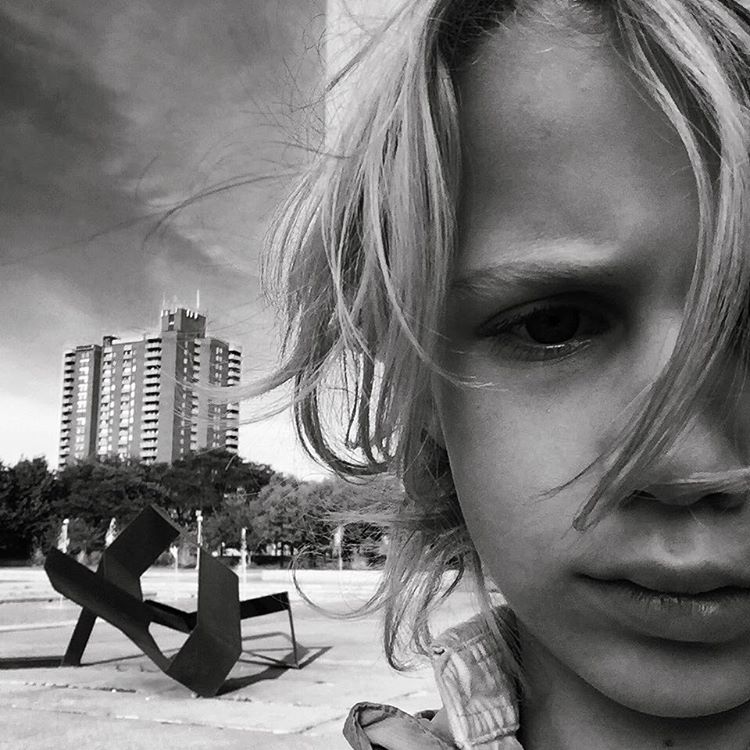 A few other family shots. Love the first one, a family portrait where you can barely see who's there. As if there are perhaps more important things in a family portrait than the people themselves. In all of these three pictures, faces seem the least important part of a person.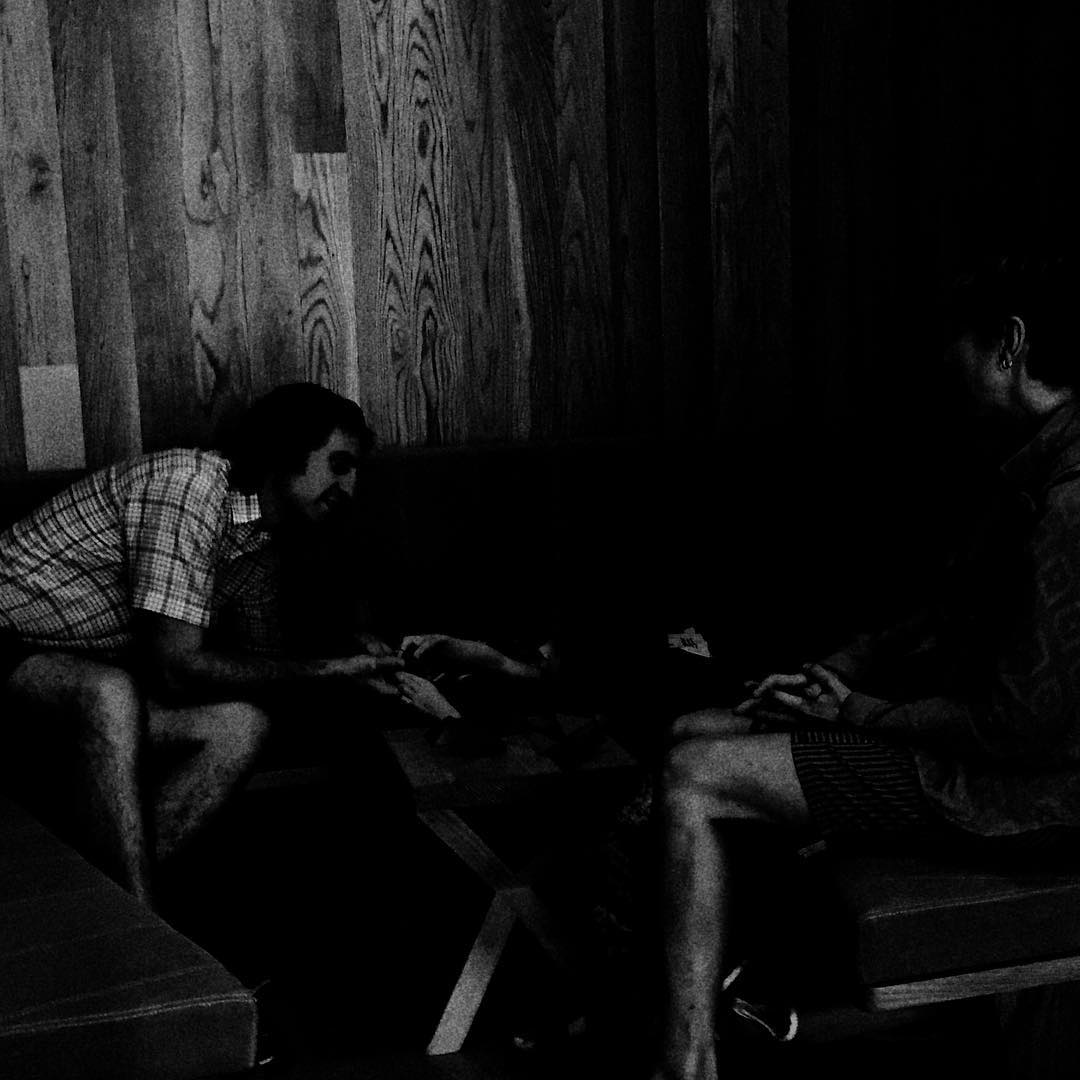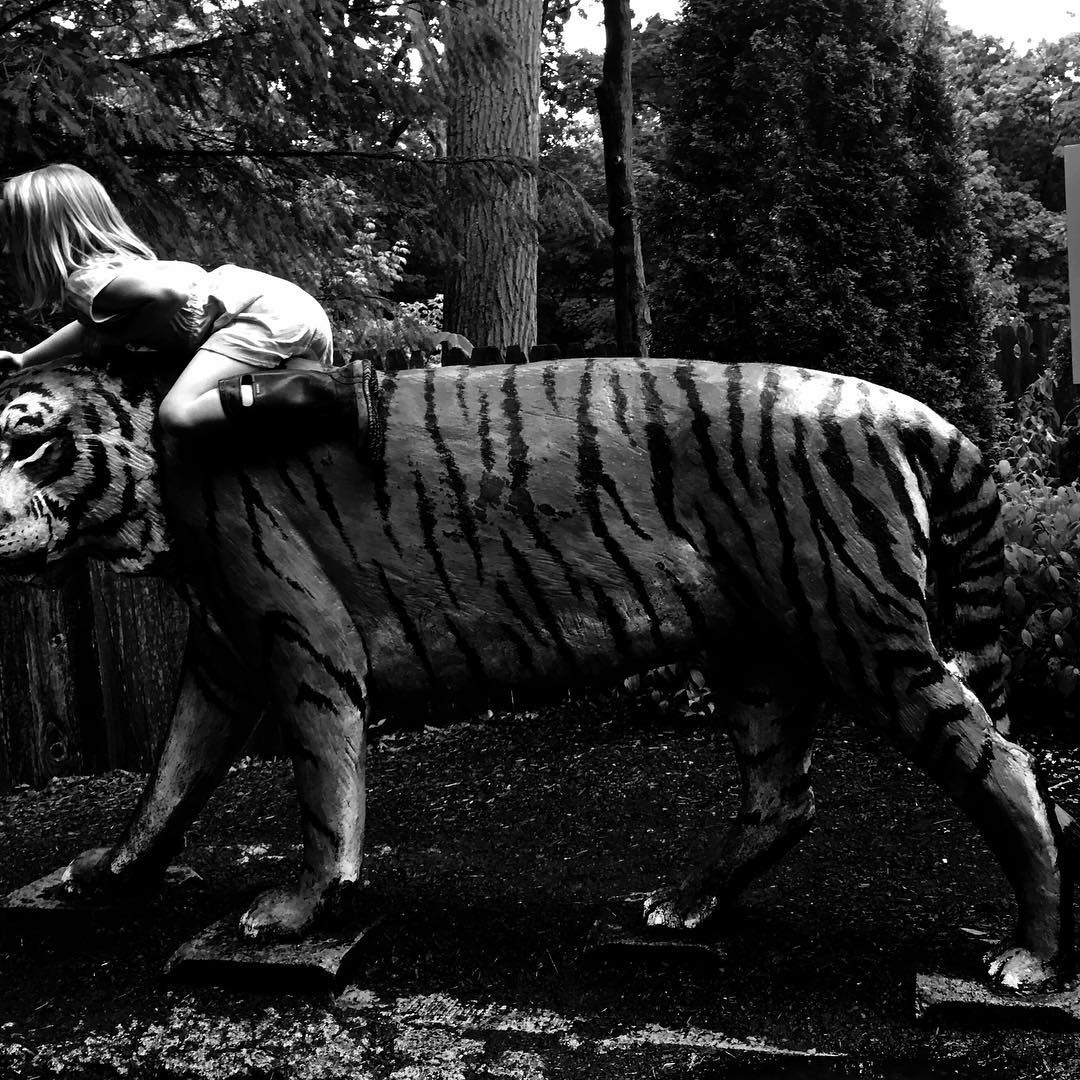 A few other random shots…of an art installation involving mirrors at Brooklyn Bridge park, some frost on our car window, and a zoo pic.